Ashley Darnell, O.D.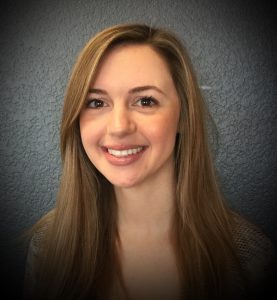 Dr. Ashley Darnell is a licensed optometrist in California and certified in the treatment and management of ocular diseases.  Originally from Florida, she earned a bachelor of science in Molecular Biology and Microbiology from the University of Central Florida. After graduation, Dr. Darnell attended the Pennsylvania College of Optometry where she graduated with clinical honors.  She is trained in primary care optometry, contact lenses, and vision rehabilitation. Dr. Darnell completed her clinical rotations at The Eye Institute of the Pennsylvania College of Optometry, the Salem Veteran Affairs hospital in Virginia, and NVISION Laser Eye Centers in San Diego.
Dr. Darnell also received specialty training in pediatric and infant optometry, binocular vision, traumatic brain injury recovery, and vision therapy. After seeing the benefits of vision therapy on people of all ages Dr. Darnell joined the College of Optometrists in Vision Development. With experience performing vision therapy she has helped patients with learning difficulties, strabismus/amblyopia ("Lazy eyes"), and other visual disorders achieve clear, comfortable vision. If your child is experiencing learning difficulties in school we can schedule an eye exam targeted for their individual needs. Our office is prepared to give them the necessary skills to improve vision and learning.
In her spare time, Dr. Darnell likes to spend time in San Francisco, traveling, and playing with her dogs Hachi and Hobbes.